Startups Consultation
Let's help you shape your idea, challenge your assumptions and think through the MVPs
Get a 60 min ONLINE consultation call to discuss your cool TECH startup idea/needs ...
Building a tech startup is a hard path or confusing sometimes, we know that first hand :)
At invint,We speak both the technical and business languages, and we love to help bootstrappers, entrepreneurs and startup founders to leverage technology in innovative ways to start lean and grow quickly.
We will help you with any of the following:
Discuss your lean strategy.
Shape your tech startup idea.
Discuss your hypothesis and shape your experiments (MVPs).
Choosing your tech stack.
Discuss your startup's growth metrics and funnels.
Answer your technical questions.
Many more.....
Let's hop on a call and ROAST your idea thoroughly with you. You will be glad you did it now.
P.S: We might help you actualize some of your ideas too if we got interested :)
Deal Terms & Features
60 min Consultation for Tech statrtups
Google meet link as you finish your booking
Currently: $40 | $120
Sign In to Access Deal
Reviews
MOHAMED TALAAT
2022-08-07

كانت مكالمة شيقة واستفدت منها جدًا وأتمنى استمرار دعمكم للستارت آب
Report
Andro Soliman
2022-08-07

م . وائل كان رائع حقيقي و مستمع جيد و تفهم المشاكل اللي بتواجهني في التطبيق الخاص بي ، المناقشة كانت مهدفة و محددة و م . أسامة قدر يساعدني بنصائح و معلومات قيمة جداً شكراً و اتمني تكرار التجربة
Report
Ayman Ahmed
2022-07-15

ممتاز شكرا استفدنا فعلا ياريت لو نقدر نكمل بشكل دوري
Report
Micheal Sameer
2022-07-02

I had so many insights for how to approach funding, very recommended
Report
Maram M. Al-Badrawy
2022-06-30

Wanna go professional? Or take your business to the next level? Take this free consultation session. It takes you zero fees but will enrich your startup's idea with lots of enhancements and give you the privileges of starting a business on a solid base. It was a great experience to have. Thank you. ♥️
Report
Yousef Ahmed
2022-06-17

Thanks invint.Dev this has been very useful discussion
Report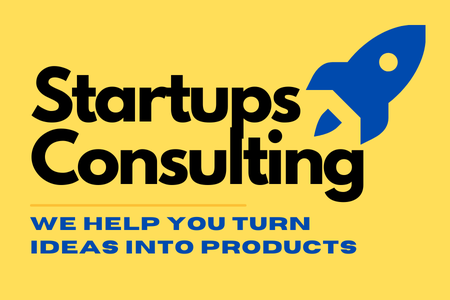 60 min Consultation Online Call
Sign up to redeem
Expires in