Twilio Startups
Strengthen your customer relationships with twilio multi-channel communications
Twilio is a developer platform for communications. Software teams use Twilio APIs to add capabilities
like voice, video, and messaging to their applications. This enables businesses to provide the right communications experience for their customers. Behind Twilio APIs is a Super Network, a software layer that connects and optimizes communications networks around the world.
This is what allows your users to reliably call and message anyone anywhere. With Twilio, you can reach customers in the ways they prefer, and engage with them effectively using context related to that interaction.
On this offer you will receive US$500 in Twilio credits, education and support, plus access to the Twilio Startups team.
Twilio Features
IoT
Access the Twilio platform and build connected objects with an optimal level of security and adaptability.
SMS, Whatsapp & Chats
Notifications, alert messages, marketing campaigns: easily send all important communications to your users, wherever they are in the world.
Emailing
Send personalized transactional and marketing emails to your customers and prospects and benefit from an optimal deliverability rate.
Calls
Calls analysis and follow-up, hidden and secure calls, conference calls, voice mail services or even an interactive voice server, everything is planned.
Deal Terms & Features
You need to have a Twilio account
Be a pre-series A startup building scalable technology
Founded in the last 5 years
Not previously received credits from Twilio
Offer is not applicable for agencies or consultancy businesses
Your website must be live and your domain email matches your company's unique domain.
Sign In to Access Deal
No Reviews yet, Redeem to Review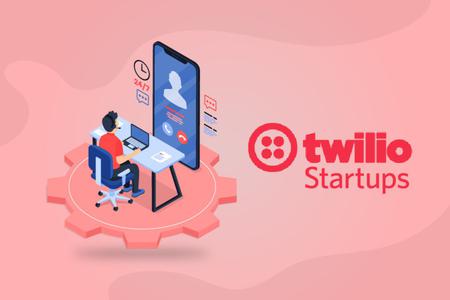 $500 in credits for 1 year
Sign up to redeem
Expires in