Social Media Management
Manage your Social Media presence including your media buying activities
Aggregator have a Big Deal, don't miss out!
Aggregator Deal:
Aggregator offers a special deal on "Social Media Management" packages for business owners who are looking to succeed and achieve the highest return through online presence.
There are many advantages to this deal, including (social media Management) from 8: 10 posts per month (Content & Design).
About Aggregator:
Aggregator is a regional consulting firm that was established to provide exceptional business advisory services in on-ground and digital marketing to private corporates, public sectors, and NGOs.
For more information about the offer, click here to start WhatsApp Chat and we will send you our Portfolio
اجريجتور بتقدملك عرض ميتفوتش!
تفاصيل العرض:
اجريجتور بتقدملك عرض خاص على باقة "إدارة السوشيال ميديا" لأصحاب البيزنيس وكل اللي عايزين يحققوا نجاح من خلال التواجد على وسائل التواصل الاجتماعي، العرض بيكون على "إدارة وسائل التواصل الاجتماعي" وبيكون شامل من 8: 10 بوستات في الشهر (محتوى وتصميم).
عن اجريجاتور:
اجريجاتور هي شركة استشارية بتقدم مجموعة من الخدمات التسويقية وبالأخص التسويق الرقمي للقطاعات والشركات في جميع المجالات.
لتفاصيل أكثر عن العرض ادخل اللينك ده للتحدث معانا عن طريق الواتس اب وسيتم ارسال سابقة الأعمال
No Reviews yet, Redeem to Review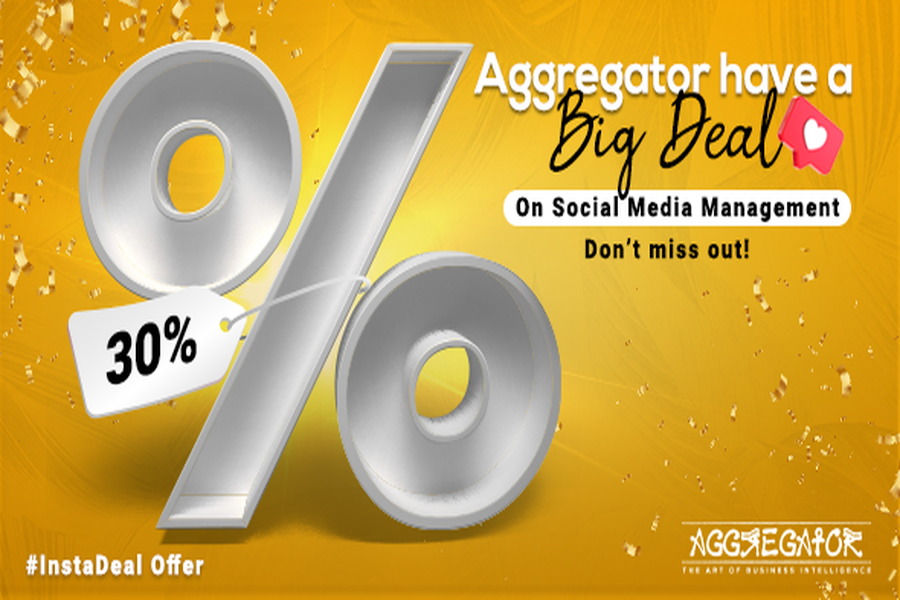 30% Discount on our social media package
Sign up to redeem
Expires in