Get Ready for Fund Raising 💊
Let's Help You Check Your Startup Readiness for Fundraising
Save your time and avoid common mistakes when planning for fundraising your startup, in this 60 min session we will examine your startup's readiness for fundraising and check the following:
Are you looking for funding for your startup?

Do you know if your startup is ready to go fundraising?

What does it take from you as a founder to convince investors?

Have you tried talking to investors and gotten nowhere, and what to do about it?

Your Numbers, please come up prepared for this one !!
What you will get from this session?
We will help you understand your current stage and what would be your action plan to begin the process of fundraising for your startup.

We will check your data, pitch deck, and all your data room elements to see what might be missing in your stack and how to improve it.
So basically, we will come out with an execution plan together.
P.S: we can coach you to help you stay accountable and ensure you are making progress on future sessions if you need that.
Deal Terms & Features
This is only a consultation, it's not a fundraising activity.
Prepare your data room to get the best of this session
Be Prepared to hear something like "Your Startup is not Ready for fundraising or It's not fund-able"
Currently: $25 | $60
Sign In to Access Deal
No Reviews yet, Redeem to Review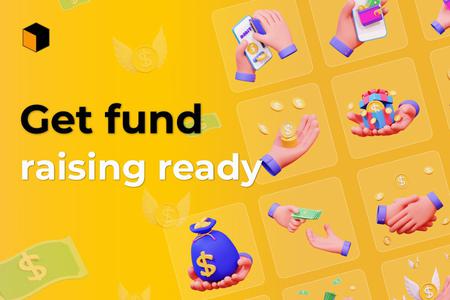 60% OFF on Session Price
Sign up to redeem
Expires in