MENTORS 4 AFRICA: Application Form
Fill out the provided form if you want to be the next attendee for the international diploma
Are you interested in taking The International Diploma for Entrepreneurial Management under the initiative of "Mentors' 4 Africa" the most prestigious, professional, and unique program in all of Africa, you can be the next student for the diploma by simply filling out this form (Redeem To Get the Link)
Our mission is to support African economy through mentoring, supporting and developing SMEs and entrepreneurship in Africa We are excited to have you enrolled in this priceless program.
FRENCH:
Êtes-vous intéressé par le diplôme international de gestion d'entreprise à l'initiative de "Mentors' 4 Africa", le programme le plus prestigieux, professionnel et unique en Afrique, vous pouvez être le prochain étudiant pour le diplôme en remplissant simplement ce formulaire (cliquez ici pour obtenir le lien)
Notre mission est de soutenir l'économie africaine par le biais du mentorat, du soutien et du développement des PME et de l'entrepreneuriat en Afrique.
Nous sommes ravis de vous inscrire à ce programme inestimable.
No Reviews yet, Redeem to Review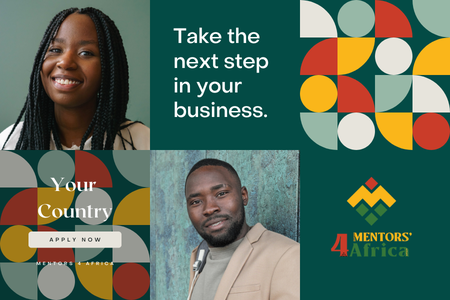 FREE
Sign up to redeem
Expires in