Consultation Session: Build an Effective Pitch Deck
Build an Effective Pitch Deck with one hour consultation session
Raising capital from investors is a challenging task for startups as there are limited resources and lesser experience in the market, therefore, the only way to add value to your startup is through a perfect pitch deck.
Get your consultation session for one hour with a 75% discount with our greatest mentor Dr. Mohamed El Sery and get to:
1. Know how to build a compelling pitch deck
2. Main criteria to add
3. Know how to tell your story
4. Learn different techniques to attract the investors' attention.
Redeem the offer NOW
No Reviews yet, Redeem to Review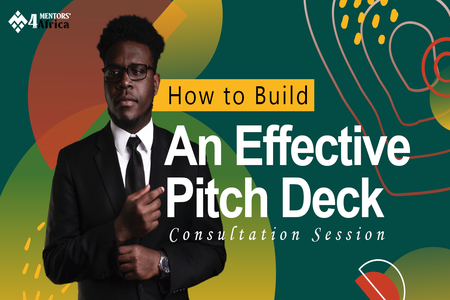 75% on one hour session
Sign up to redeem
Expires in