1 to 1 follow up performance consultation
One to one session where the trainer gives a feedback on your performance
Oksana Vozhdaeva, professional TV presenter, psychotherapist, and trainer, offers you training and consultations to help boost your public performance skills, work on your mindset for the best achievement power and find harmony in your personal day-to-day life.
The offer includes an entry to "A Star is born!" public performance group training, one-to-one follow-up consultations and therapy sessions. Participants of the "Mentors for Africa" program get a 60% discount.
1 to 1 follow up performance consultation
One to one session where the trainer gives feedback on your performance, points out spots for future growth, gives recommendations for exercises and practice
Cost: $50 ("Mentors for Africa" special price - $20)
Personal therapy session
Psychological therapy session on your personal issues which makes you feel uncomfortable in your life such as lack of energy, confidence and self-esteem problems, difficulties in relationships, dealing with anger and other overwhelming emotions, loss of meaning in life, grief etc.
Cost:
● 1 session - $100 ("Mentors for Africa" special price - $40)
● Package of 5 sessions (10% discount): $450 ("Mentors for Africa" special price - $180)
● Package of 10 sessions (20% discount): $800 ("Mentors for Africa" special price - $320)
"A Star is born!" group training
A unique combo of psychology and video presenting skills. All you need to know is to go on-air and win it!
During the 2-month online training we learn how to overcome the fear of presenting; become natural and relaxed in front of the camera (phone, laptop, or professional one); how to make your audience watch and follow; reinforce your voice and speaking skills; technical side of a successful video performance such as framing, lighting, and sound; learn how to structure different types of speeches for business.
Eligability : Benefits for those who produce self-videos for social media to promote their business or personal brand, who need to present their ideas to investors, who wants to reach higher career goals and attends Zoom video interviews, make video presentations in front of bosses and colleagues, and anyone who wants to feel relaxed and influence people via their energetic performance.
The start of the next group training is expected to be early next year, now we are accepting applications from those wishing to secure their place in the next group.
Cost: $500 ("Mentors for Africa" special price - $200)
To apply for the place: Redeem the offer
Individual performance mentoring
Working on your performance skills in one-to-one format includes all topics of the group "A Star is Born!" training + follow-up performance consultations + therapy sessions on performance-related issues when needed; might be short-term (1-3 months) or long-term (up to 1 year). Usual frequency of meetings - 2 sessions of 1 hour per week, however, we can make individual arrangements fit for you.
Cost: $2000 per month ("Mentors for Africa" special price - $800)
About the trainer:
● Professional TV-presenter, BBC journalist, honored by TEFI-award of Russian National Television Academy
● Certified psychotherapist working in Body Therapy and Self-Integrity Methods
● Lives in the UK, happy self-made woman
Book your session: Redeem the offer
French
Oksana Vozhdaeva, présentatrice TV professionnelle, psychothérapeute et formatrice, vous propose des formations et des consultations pour vous aider à améliorer vos compétences en performance publique, à travailler votre état d'esprit pour le meilleur pouvoir de réalisation et à trouver l'harmonie dans la vie quotidienne personnelle.
L'offre comprend une entrée à "A Star is born!" formation de groupe de performance publique, consultations de suivi individuelles et séances de thérapie. Les participants au programme « Mentors for Africa » bénéficient d'une réduction de 60 %.
1 à 1 consultation de suivi des performances
Session individuelle où l'entraîneur donne un retour sur vos performances, indique les points de croissance future, donne des recommandations d'exercices et de pratique
Coût : 50 $(Prix spécial "Mentors pour l'Afrique" - 20 $)
Séance de thérapie personnel
Séance de thérapie psychologique sur vos problèmes personnels qui vous mettent mal à l'aise dans votre vie tels que le manque d'énergie, les problèmes de confiance et d'estime de soi, les difficultés dans les relations, la gestion de la colère et d'autres émotions accablantes, la perte de sens dans la vie, le chagrin, etc.
Coût:
● 1 session - 100 $ (Prix spécial « Mentors pour l'Afrique » - 40 $)
● Forfait de 5 sessions (10% de réduction) : 450$ (Prix spécial « Mentors for Africa » - 180$)
● Forfait de 10 sessions (20% de réduction) : 800$ (Prix spécial « Mentors for Africa » - 320$)
"Une star est née!" formation de groupe
Une combinaison unique de compétences en psychologie et en présentation vidéo. TOUT ce que vous devez savoir pour passer à l'antenne et gagner !
Au cours de la formation en ligne de 2 mois, nous apprenons à surmonter la peur de présenter ; devenir naturel et détendu devant la caméra (téléphone, ordinateur portable ou professionnel); comment faire en sorte que votre public regarde et suive ; renforcer vos compétences vocales et orales ; côté technique d'une performance vidéo réussie comme le cadrage, l'éclairage et le son ; apprendre à structurer différents types de discours pour les entreprises.
Admissibilité :Avantages pour ceux qui produisent des vidéos personnelles pour les médias sociaux afin de promouvoir leur entreprise ou leur marque personnelle, qui doivent présenter leurs idées aux investisseurs, qui souhaitent atteindre des objectifs de carrière plus élevés et assistent à des entretiens vidéo zoom, font des présentations vidéo devant des patrons et des collègues , et tous ceux qui veulent se sentir détendus et influencer les gens via leurs performances énergétiques.
Le début de la prochaine formation de groupe devrait avoir lieu au début de l'année prochaine, nous acceptons maintenant les candidatures de ceux qui souhaitent obtenir leur place dans le prochain groupe.
Coût : 500 $ (Prix spécial « Mentors pour l'Afrique » - 200 $)
Pour postuler à la place :Utiliser l'offre
Mentorat individuel de performance
Travailler sur vos compétences en performance dans un format individuel, comprend tous les sujets du groupe "A Star is Born!" formation + consultations de suivi de la performance + séances de thérapie sur les problèmes liés à la performance si nécessaire ; peut être à court terme (1-3 mois) ou à long terme (jusqu'à 1 an). Fréquence habituelle des réunions - 2 sessions d'1 heure par semaine, mais nous pouvons prendre des dispositions individuelles adaptées à vos besoins.
Coût : 2 000 $ par mois (Prix ​​spécial "Mentors pour l'Afrique" - 800 $)
A propos du formateur :
● Présentateur de télévision professionnel, journaliste de la BBC, honoré par le prix TEFI de l'Académie de la télévision nationale russe
● Psychothérapeute certifié travaillant dans les méthodes de thérapie corporelle et d'intégrité de soi
● Vit au Royaume-Uni, heureuse self-made woman
Réservez votre séance :Utiliser l'offre
No Reviews yet, Redeem to Review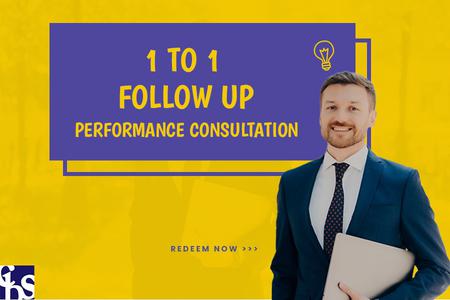 $50 ("Mentors for Africa" special price - $20)
Sign up to redeem
Expires in