OneHash
A Robust, Scalable, Beautiful, Highly Agile & Economical SaaS CRM & ERP
Our CRM helps you manage your business, sales, leads & pipeline better. The comprehensive, robust & beautiful product helps optimizing leads, enhancing & implementing complex business processes, delighting prospects, airmail proposals, generating sales invoices, and automating the entire sales process. You can access it from anyplace & on any device ever manufactured, notwithstanding the size of your business.
Aspects - Cross Channel Interactions, Automate workflow, Never imparts you a chance to miss out on any deal, personalise Email/SMS, Alerts, WhatsApp Integration, Comprehensive APIs, receive daily reminders for follow up, Improvise your sales yield including 100% intact and protected database.
OneHash ERP, boost your business, enhance your day-to-day operation, streamline your complex business processes, reinforce your supply chain management, and be more docile. Hoist up your competence by automated data collection. Accord weight to your business to expand and to contrive the complex process and get further engaged in Accounting, HR & Payroll, Asset Management, Manufacturing & Project. Automate your entire business process to reduce human error.
And that's not all, we help you with quick & fastest implementation of CRM & ERP.
Deal Terms & Features
Coherent management scales.
Accurate CRM Analytics.
Interactive Workflow Automation.
Seamless System Configuration
Sign In to Access Deal
No Reviews yet, Redeem to Review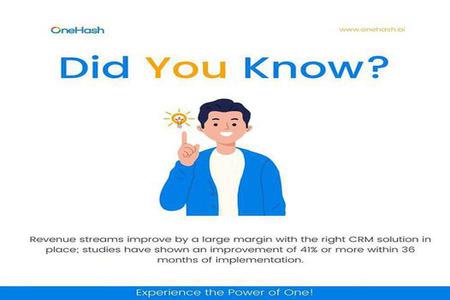 6 months free on startup plan
Sign up to redeem
Expires in