SimpSell: Sell online in minutes
The easiest way to create an online store and start receiving orders in few clicks.
Create an online store and start selling in minutes, without any technical knowledge.
Whether you just have an eCommerce idea that you want to test or you are already selling online on social platforms, you can use SimpSell to start selling online professionally and in manageable way. We are already helping sellers like you all over the world with to kick off their eCommerce business, and we can help you too.
Check out the demo here: https://simpsell.com/1D and feel free to place a test order :)
We offer 50% discount on our monthly fees to the first 100 customers through instaDeel. For any inquires please reach out to us on our website.
Deal Terms & Features
Your own https://simpsell.com/
Available in English and Arabic
Store settings (currency, language, delivery, etc)
Send orders with invoices directly to your WhatsApp
Setup your branding and social links
Unlimited products & categories
Order management and customer tracking links
No transaction fees or commissions
No payment gateway required -- use payment links or cash on delivery
Full-fledged seller dashboard with regular feature updates
Currently: EGP110 | EGP220
Sign In to Access Deal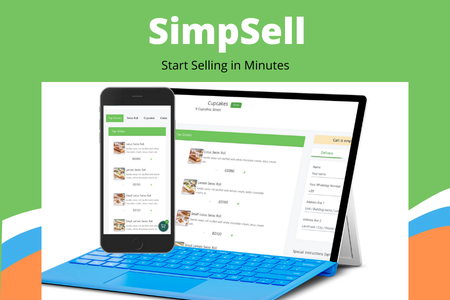 50% off on monthly plan for "Limited Number"
Sign up to redeem
Expires in