Mixpanel for Startups
The most powerful product analytics
Mixpanel helps you continuously improve your products through analytics. You understand what your users like, how they interact with your products and services, and ultimately how to offer them what they really need.
Understanding which features are used the most, why your users stop using your product or, on the contrary, become power users, or what boosts your conversion and adoption rates: all this is essential information to build a successful product on the long run.
With Mixpanel's analytics, you can easily track key metrics and measure changes in user behavior, so you can quickly get answers to your questions, confirm or reject assumptions, and make changes to your products.
Deal Terms & Features
Founded less than 2 years ago.
Raised no more than $5M in funding.
Not currently on any of Mixpanel's paid plans.
Sign In to Access Deal
No Reviews yet, Redeem to Review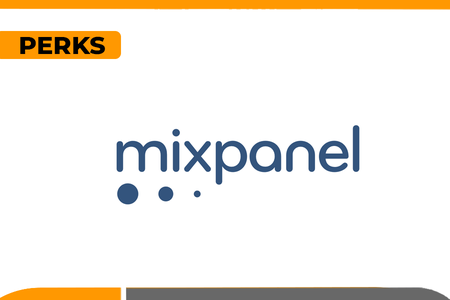 $50,000 in Mixpanel Credits
Sign up to redeem
Expires in