MongoDB for Startups
mongoDB is a leading NoSQL databases that will help you spend less time managing your information and more time using it.
The mongoDB tool manages your databases for you by storing them in JSON format documents. Your data is accessible, simplified, and viewable in real time so you can launch your programs and applications quickly and efficiently.
No more headaches about making complex changes; these can be quickly integrated, and the operation, monitoring and backup processes are automated through clusters and APIs to optimize your time and productivity.
Eligibility Requirements:
Early-stage Startup This program is intended for startups at Series A or earlier. We partner directly with VC funds, accelerators, and incubators, so please talk to your program director to learn if you qualify. If your partner is not a member, please refer them.
Product or Service MongoDB is most suitable for companies that are building a product or service. Please note that marketing, consulting, and design agencies are not eligible for admission to the MongoDB for Startups program.
New Friends Only Startups are only allowed to go through the MongoDB for Startups program once. If you have previously participated in this program (or its predecessor, the MongoDB Startup Accelerator), please connect with our technical sales team to learn how you can continue to grow with MongoDB.
No Reviews yet, Redeem to Review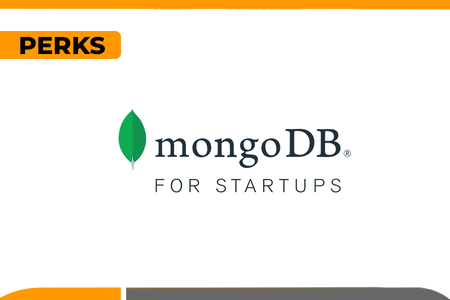 Receive free credits, valid for 12 months
Sign up to redeem
Expires in