E-Book: instaDeel Business Support Guide
How to grow and level up your business existence using instaDeel step-by-step guide
Are you a small business owner looking for the best business support opportunities? Look no further than the instaDeel Business Support Guide E-Book! This comprehensive guide provides you with all the information you need to identify and apply for the best tenders and grants available.
It is a comprehensive resource for business owners looking for information on how to raise funds, apply for tenders and grants, and find your best Incubation or Acceleration programs to fit in.
In addition, the E-Book includes a directory of relevant contacts and resources, making it an indispensable tool for any business owner seeking to take advantage of these valuable opportunities.
Redeem your copy now
هل أنت صاحب شركة صغيرة أو متوسطة أو شركة ناشئة وتبحث عن أفضل فرص دعم الأعمال؟ لا مزيد من البحث لأنَّ دليل دعم الأعمال من instaDeel! يوفر لك جميع المعلومات التي تحتاجها لتحديد أفضل المناقصات والمنح المتاحة والتقدم إليها.
إنه مورد شامل لأصحاب الأعمال الذين يبحثون عن معلومات حول كيفية جمع التمويل، والتقدم للمناقصات والمنح، والعثور على أفضل برامج الحضانة أو التسريع التي تناسبك.
بالإضافة إلى ذلك ، يتضمن الكتاب الإلكتروني دليلًا لجهات الاتصال والموارد ذات الصلة ، مما يجعله أداة لا غنى عنها لأي صاحب عمل يسعى للاستفادة من هذه الفرص القيمة.
استفد به الآن
No Reviews yet, Redeem to Review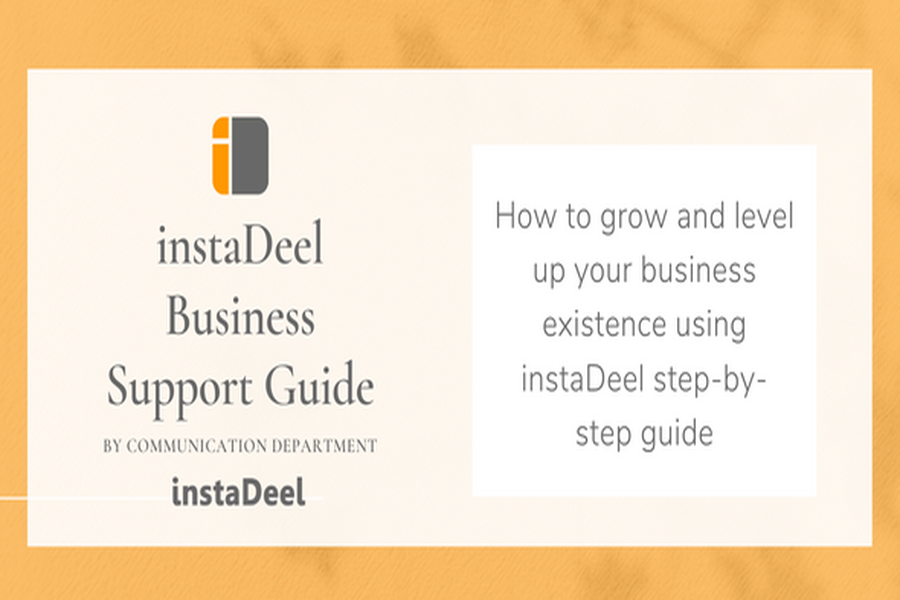 FREE
Sign up to redeem
Expires in