Get your Pitch Deck Presentation
Get your Pitch Deck Presentation with 50% discount
We will help you in designing your PowerPoint Presentation Pitch Deck that conveys your business ideas while pitching your business perfectly.
With this offer, you will get:
Full presentation of your business idea.
Clear story of how your business solves people's problems, that consist of:
Intensified Pitch Summary:– The initial one or two slides should accommodate your business idea and your story. Since this is going to be your first impression, ensure it's highly communicative and creative. The initial few minutes of your business pitch deck will bind the investors till the end and enhance your chances of raising funds effectively.
Team building:– The investors are not investing in your current propositions, but in your visions for future growth, and you're planning to execute it. And there are no second thoughts about the fact that you cannot grow without skilled and dedicated personnel. Therefore, remember that your pitch deck is not only about pitching your business idea, but also your team.
Your Solution to the problem:- Every startup generally aims to resolve a problem and therefore, the statement of the problem should be clear and your product/business should be an unmatched solution to it. The problem can be a unique, never-heard-before kind of problem, or it can be a problem that has been solved, but the solution has a dearth of perfection in it.
Financial Projections of your business:- As a startup, it is difficult to project high-end revenue generation, but projecting estimated future revenue generation will create a positive impact on the investors and therefore the chances of a successful fundraising meeting will proliferate. You should know the numbers of your business to have an elevator business pitch in your hands timely.
Get your offer with a 50% discount NOW by redeeming
No Reviews yet, Redeem to Review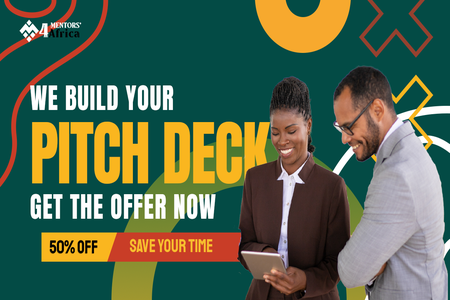 50% discount
Sign up to redeem
Expires in