Shared Space at BUE Science and Innovation Park
Join our Co-working Space at BUE Science and Innovation Park!
If you are a startup, SME, or a company looking for an innovative environment to run and boost your business, join us and enjoy a world-class business environment with distinctive facilities in addition to improving your business in collaboration with BUE's experts, labs, research centers, and many other privileges.
Managed by The British University in Egypt, BUE Science and Innovation Park (SIP) is the first university-linked science park in Egypt to offer a world-class environment for academics, businesses, and entrepreneurs through its outstanding office spaces.
The park offers you plug & play office spaces, private or shared designed to meet all your business needs.
The park provides a combination of:
High-quality office spaces
Amenities
Business-support services
tailored to meet businesses' needs and hence enable their growth and success.
Shared Office spaces are fully equipped and furnished with access to:
Meeting rooms
Seminar rooms
BUE's labs
Research centers
Many other privileges
Spaces are available with:
High-speed internet
AC
Electricity
Parking spots
Cleaning service
Security
Fire protection system
Office boy service
No Reviews yet, Redeem to Review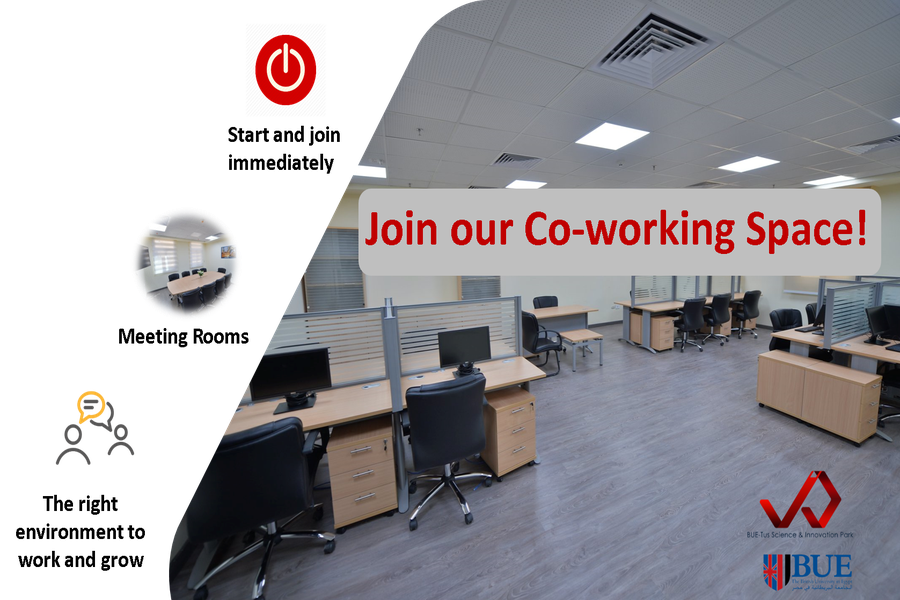 Join First University-Linked Science Park in Egypt
Sign up to redeem
Expires in